" To all the wonderful staff. Thank you for all the care and warmth you gave to Sheila. "
Lucy
" Thank you so much for looking  Reg, especially when his daily life became frustrating for him and his struggle with reality resulted in aggressive behaviour problems. Although this was very challenging for you all, you never gave up on him and we appreciated that he was able to remain at Countryview until his passing. Words cannot express our gratitude. "
Jaqueline, Robert and the Clark family
" No words can express our gratitude for your care. You showed him more dignity, care and compassion than he had ever received. To see him looking so comfortable and cared for by you all was such a comfort to us all. Nothing was too much trouble… "
Jen, Joe, Tim, Yvonne and Anne
" A heartfelt 'thank you' the amazing staff at Countryview for the care they gave to my wonderful Uncle during his time with you. Thank you also for letting me be a part of his life whilst at the home. "
Lesley Gibbard
" We just want to say a big thank you to Mandy and all the team on duty on Mum's birthday. They all helped to make it a special day for her. I know she appreciates it and we do too. Happy 2020. "
Debbie and Kevin
" Just a little note to express our enormous thanks for all your hard work and continued love and attention you give to Dad and all your residents. Knowing he is with you all during this difficult time is a great comfort to all his family. "
Bev Dowling
" Thanks for being wonderful, with love to you all. "
Barbara
" Just a few words to say how much you are all appreciated for your hard work and dedication in taking care of our loved ones. You all must be working under extreme pressure, over and above the norm…Words are inadequate in expressing thanks and admiration for all the work that you all do. "
Agnes Lyons
" A special thank you for all the wonderful care Mum received during her brief stay at Countryview. Everyone was so kind and caring and treated her with great respect…Also, thank you for all the amazing support you gave to all the family. "
Alison, Andy, Ellie and James Hogg
" A big thank you to you all for working so hard to ensure that the garden visits have been safe but enjoyable. It was lovely to, finally, be able to see my Mum again. "
Nina Watkins
" Thank you so much for all the love you showed Mum. You all managed to make the last few months of her life very happy and fun. "
Sean Stokes, Sarah Bailey, James Stokes and family
" A big thanks to you for taking such good care of our Mum/Nana/Great Granny. You are all angels without wings. "
Tracy, Nicola and Jennifer's grandchildren
" …Warmest thanks for all that you do. At this very stressful time, here you all are doing your best for the residents of Countryview and by extension, their loved ones. Thank you so much for caring and for all the effort you put into this. "
Colin
" Our heartfelt thanks for all that you are doing to keep Mum safe and well… "
Colin and Angie
" A very big 'thank you' to everyone for all the care you have given to your residents during this very difficult time and working at a time when you must feel concern and worry for your own health and the health of your families. We salute you! "
Carol and the St Botolph's Songs of Praise team
" …You have all been truly amazing and we will be forever grateful for the care and kindness you showed towards my Mum…thank you for being there for her in her final moments when we couldn't be during these unprecedented times, it means so much knowing she wasn't alone and that she was surrounded by people who care. "
Julie, Colin and family
" We really cannot thank you enough for all you did for Mum during her stay. Everyone showed her such kindness and cared so much. She would never have got her strength and confidence back without you all. "
Barbara Moore's family
" Thank you for making my Dad happy. "
Suzanne
" Big thanks for everything you do for Mum (Phyllis) and all the other residents, especially at this very difficult time. We hope you and your families are all doing ok. P.S. videocalls much appreciated. "
Kevin and Debbie
" …Thanks again for all you are doing for my Mum (Phyllis) and all the other residents to keep them safe and looked after in such difficult circumstances. Take care all of you. "
Kevin and Debbie
" We just wanted to thank you for all the care and kindness…We appreciate you spending time with her and reminding her of happy times working at the college. "
All the family
" …It was a pleasure to visit because you all were so attentive and thoughtful not only to him, but me as well. "
Jean Lewis
L

atest news

Stories, news and updates from our home to yours!
Near or far, sharing news with our relatives' friends and family is very important to us, especially for those who…
Read more >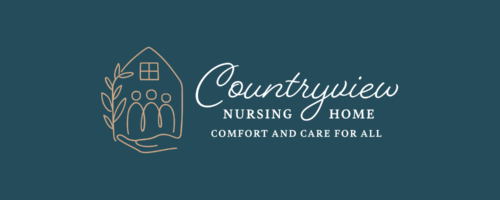 A brand new look, the same great care
Everything has a brand, people and businesses, something that creates a lasting impression and a distinguishing factor. And when a…
Read more >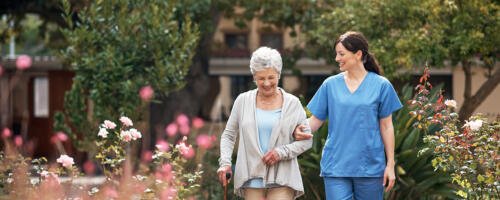 Facilitating visits from family and friends is more important than ever for our residents. During the past 2 years COVID-19…
Read more >